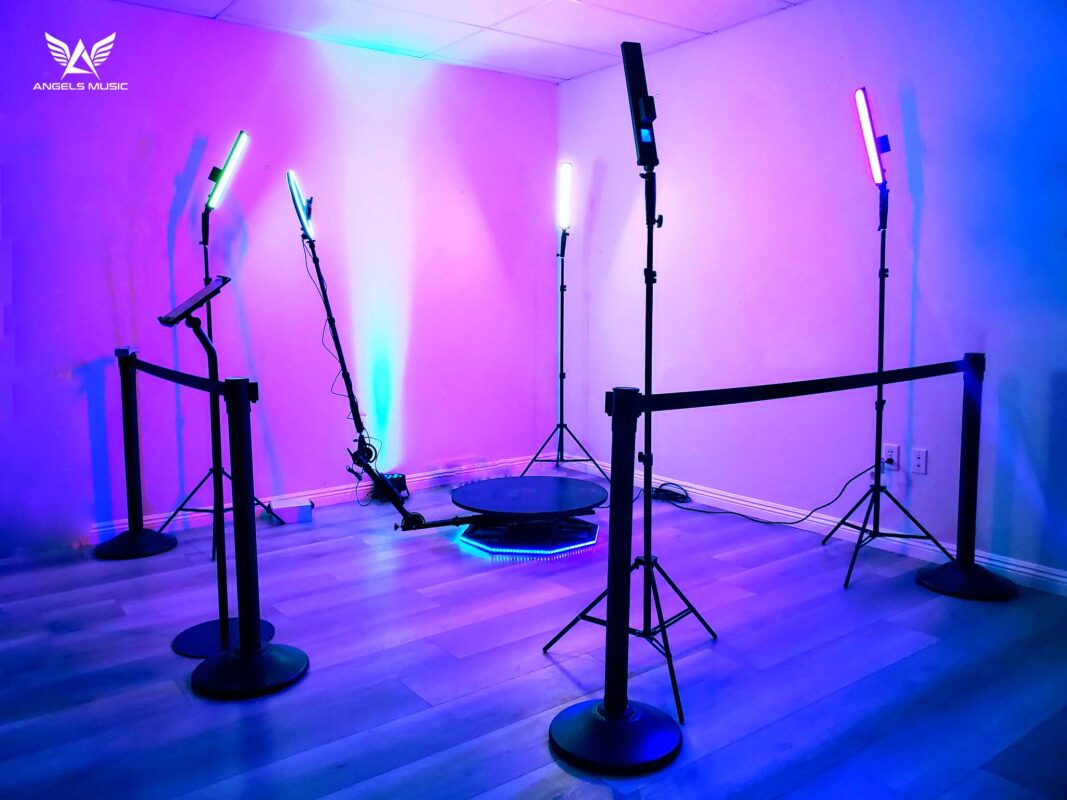 The 360 Video Booth captures slow-motion videos that are perfect for your next event! Users step onto one of our platforms while they watch their surroundings get recorded in high definition (HD) with 120 frames per second – giving you crisp images and videos in motion all at once.
we can create a template for your event and add a song of your choice. 
Videos can be shared with airdrop, text, or email messages. 
32″ Video Booth Platform
• Capacity 1-3 Guests
• Space Requirement: 10' x 10' 
• Platform Height: 8″
Rates For 360 Video Booth Are:
4 hours –  900$
5 hours –  1100$
6 hours –  1200$