Top 10 Bar Mitzvah Venues In Los Angeles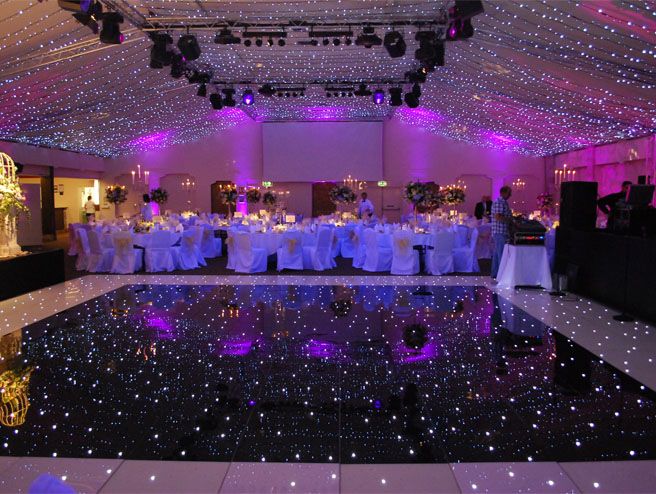 Top 10 Bar and Bat Mitzvah Venues in Los Angeles. Plus 5 Helpful tips for selecting the perfect Bar or Bat Mitzvah venues.
Top 10 Venues Los Angeles, When it comes to finding the perfect Bar or Bat Mitzvah venue, there are certain things you need to look for to truly have a successful event. There are literally hundreds of venues in Los Angeles, so first, you must find the venue that is right for the event that you are having. Not sure what you should be looking for? Read our list of handy helpful tips to find out how you can find the perfect venue for your event, and our personal list of our top 10 Los Angeles Bar and Bat Mitzvah Venues.
When it comes to finding your best Bar/Bat Mitzvah Venues follow these Tips:
1. Stick to Your Budget
Know your budget! Keep it firmly in mind when looking for spaces. Write down the absolute largest amount you are willing to spend and bring it with you. When you hear a price, look at your paper. If it's above that amount, absolutely do not go over! You can throw a great party according to the budget you have.
 2. Visit Multiple Venues
The more venues you see, the more options you have. Try to see at least three venues within your area and price range before settling on one for good.
3. Know Your  Amount Of Guest Invited/ Attending
It always good to know how many people you estimate to be attending an event. Having an accurate idea of how big or small your guest list will be will allow you to select venues that are size appropriate. There's nothing worse than booking a beautiful venue and having it be so small that the room feels crowded, or so large that the event feels overwhelming. Select your venue based on who and how many are coming will always ensure a perfect fit.
4. Do You Need Parking Accommodations
In order to attend any event, guests are going to have to park somewhere. So, you'll need to make sure there is enough parking at the venue space or close by to the event and always ask about valet services. This can be a problem when venues are also country clubs, restaurants, bars, inns, etc.
5. Make Sure It Can AccommodateThe Occasion Decor And Needs.
The BIGGEST part of a Bar or Bat Mitzvah top ten Venues In Los Angeles has to be the decor. It's important to make sure the venue has enough space and the right structure to accommodate the type of decoration you want to do. Such as high ceilings for a tented look and having enough dance floor space, a place for an activity or photo booth. If you are going to have a DJ, music, photo booth, band or other electronic features that require electricity, make sure the room has enough outlets in the right areas to accommodate you BEFORE booking to save some hassle. You could always make it work with extension cords if needed. Also, always make sure you see yourself hosting an event here? Always ask about Kosher catering if needed and if a bar and alcohol is available. Just Imagine the occasion! Does everything make sense, from where the DJ will go to where everyone will dance, table placement, etc, If the venue matches the image you are mind, then go ahead and book it! MAZAL TOV! You've picked your venue! On to your next step to making your beautiful Bar or Bat Mitzvah event happen!
TOP TEN Bar and Bat Mitzvah Venues
in Los Angeles.
Based on our experience as a DJ and photo booth services in these venues these are the best Bar/Bat Mitzvah event venues  in Los Angeles:
Allure Banquet Hall
6939 Van Nuys Blvd.
Van Nuys CA 91405
(818) 918-3843
The Boulevard
16610 Ventura Blvd.
Encino CA 91436
(818) 780-1933
Maxim Restaurant & Banquet Hall
531 N. Fairfax Ave
Los Angeles, CA 90063
(323) 653-7820
Maxim Restaurant & Banquet Hall 
Temple Emanuel of Beverly Hills
300 N Clark Drive,
Beverly Hills, CA 90211
(310) 288-3737
Temple Emanuel of Beverly Hills
Rain Bar & Lounge
12215 Ventura Blvd.
Studio City, CA 91604
(818) 448-3540
(818) 770-0691
Temple Beth David
6100 Hefley Street
Westminster, CA 92683
(714) 892-6623
Avalon Hollywood
1735 Vine St.
Hollywood, CA 90028
(323)462-8900
Saddlerock Ranch Malibu
32111 Mulholland HWY.
Malibu, CA 90265
(818) 889-0008
Anoush Catering and Banquet Hall
555 Universal Hollywood Dr.
Universal City, CA 91608
(818) 764-0000
Anoush Catering and Banquet Hall
Eretz Cultural Center
6170 Wilbur Ave
Tarzana, CA 91335
(818) 342-9303
Bar/Bat Mitzvah Venues/Top Ten Venues Los Angeles
That's it for now, We hope this post will help you find the best venue for your event. If you have any other questions about our DJ and Photo Booth services you are welcome to call us at 949-394-2572.
Debra Riss.
Contact Us Today at 949-394-2572
Read More:
Newest Trends In Events ANGELS MUSIC BLOG List Of The Ultimate First Dance Songs
Beginners Guide To Wedding Planning 
4 Reasons You Should have Photo Booth in your event
Follow Our Social Profiles: